Everyone should have a custom photo pendant
The German philosopher Leibniz said, "There are no two leaves in the world that are exactly the same". The ancient Greek philosopher Heraclitus also once said, "One cannot step into the same river twice". Similarly, there are no two identical photo pendants in the world.
Because every photo is unique.
You can put your beloved person or object into this small place.
One might ask, where exactly can I buy a high quality photo pendant? Well, here it is.
zuuking offers great custom photo pendants.
Custom photo pendants on the market are usually just a simple print of a photo and then covered with a piece of cheap glass, which is very random and not sturdy. But zuuking's photo pendants are different. It is in a form similar to transparent amber that wraps the photo with a 3D curved edge, so it looks more three-dimensional and has more quality, and it supports free engraving on the back.
The zuuking website makes it easy to buy a custom photo pendant, you can do it in a minute, choose the style, upload the photo, adjust and cut out the perfect area, place the order and submit.
This would make a great holiday gift and birthday gift. And it's also a great way to show your love.
Here are a few hot photo custom pendants in different styles and sizes. Each pendant can be offered in gold or silver. I believe there will be one that will catch your eye.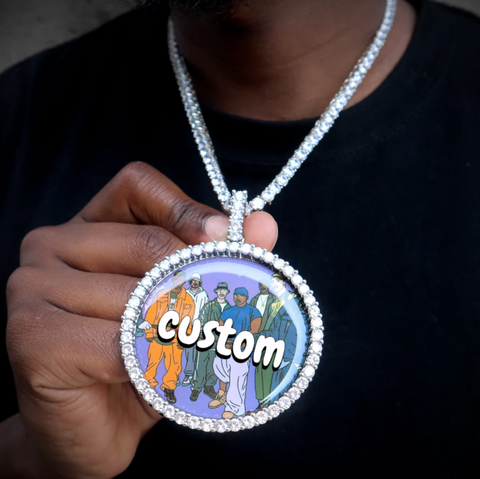 3D CUSTOM CIRCLE PICTURE PENDANT
Size: 70*70mm
Weight: 80g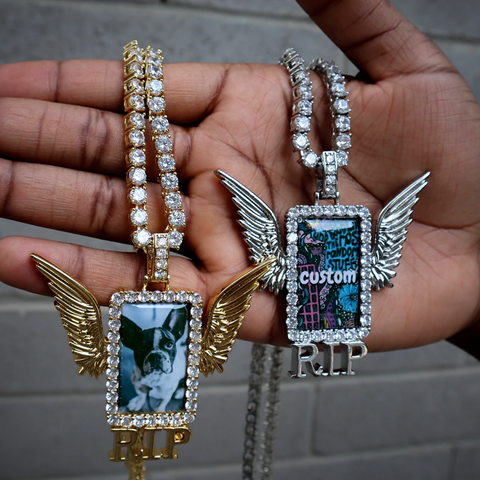 RIP WING 3D CUSTOM PICTURE PENDANT
Size: 30*45mm (without wings and RIP)
Weight: 57g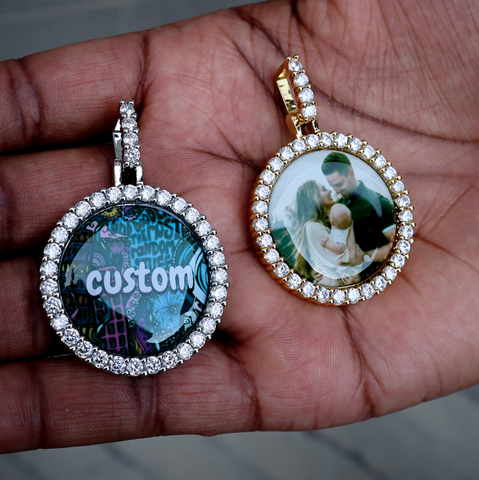 CUSTOM SMALL CIRCLE PICTURE PENDANT
Size: 35*35mm
Weight: 20g
BIG 3D RECTANGLE CUSTOM PICTURE PENDANT
Size: 40*55mm
Weight: 36g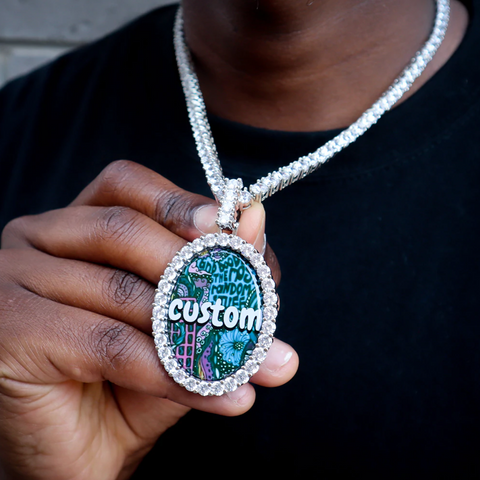 3D OVAL CUSTOM PICTURE PENDANT
Size: 40*50mm
Weight: 30g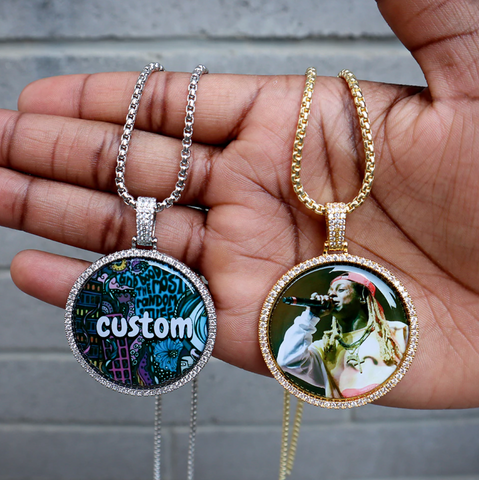 3D MEDIUM CIRCLE CUSTOM PICTURE PENDANT
Size: 46*46mm
Weight: 25g
3D CIRCLE WING CUSTOM PICTURE PENDAN
Size: 35*35mm
Weight: 27g